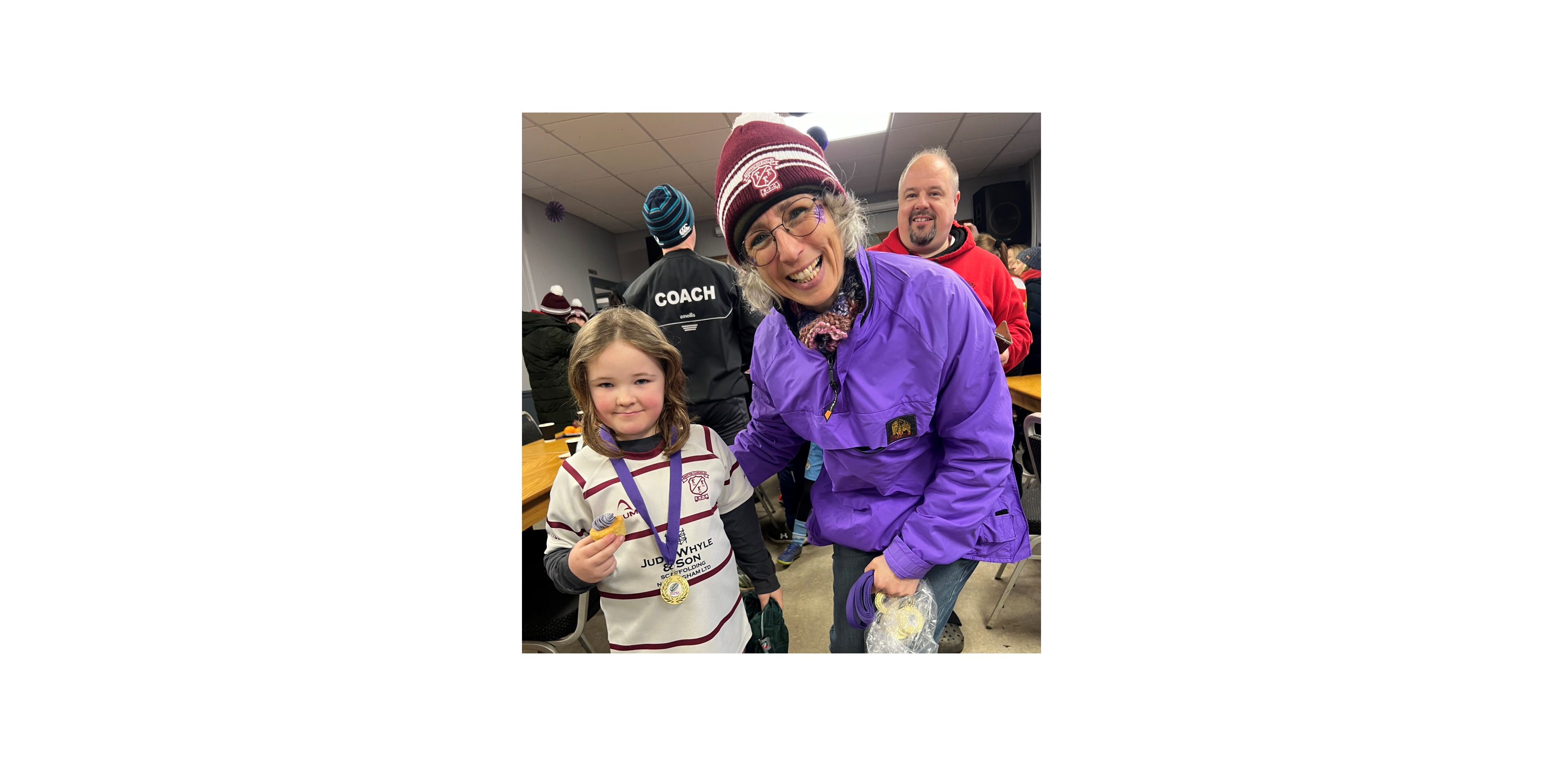 April 2023 – Volunteer of the Month
The winner of the O'Neills NLD Volunteer of the Month Award for April 2023 is Helen Ramwell from Nottingham Casuals RFC
Jae Mardell-Stennett has given an enthusiastic account of why she nominated Helen for this month's award:
"Helen has been an active member of the team of volunteers at Nottingham Casuals for 3 or 4 years now, helping out in the kitchen when nobody else has volunteered, despite being in pain whilst waiting for a hip operation.
However, the reason we feel Helen deserves to be recognised for her hard work is because of the way she has stepped up her contribution to the club over the last couple of years. As a girls section, we have grown at an impressive rate requiring a redesign of the structures already in place and she has played a substantial part in getting this implemented.
In order to maintain the numbers for U12 and U18 girls teams, we have had a number of events to enable us to recruit to those age groups specifically, including an event for primary schools in our area to attract girls going into year seven in September (U12s) and also our International Women's Day event which she made a glorious success with over 50 women playing/reffereeng rugby from 7 to 50+
As anyone who volunteers in a grass-roots rugby club knows, organising these events alone has required commitment of hours, communication, coordination, delegation, perseverance, persistence in chasing schools, identifying key sports staff, safeguarding, leadership and many more besides. Helen has given all of this in spades and has also managed to direct the rest of us.
Despite this being a thankless and frustrating role, Helen has just got on with it. She has dedicated hours of work to this club, liaising with all other volunteers which is no mean feat in itself. Rallying up other busy parents, coaches, first aid staff and other coordinators.
Everyone needs a 'Helen' at their club! But we plan to keep her and want to be able to express how lucky we are to have her!"