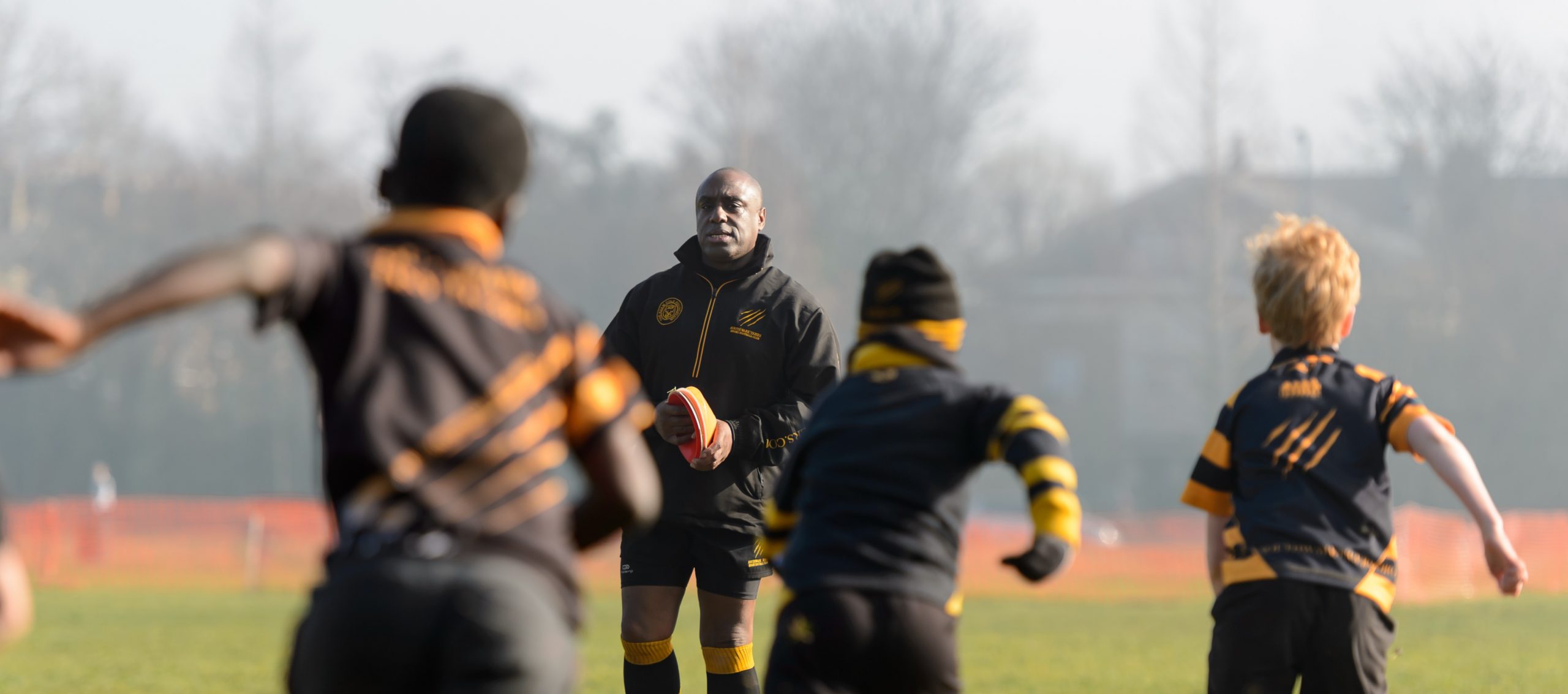 Coaching Resources
The England Rugby website Coaching Resources page contains extensive resources for coaches of all levels.
Additionally, there are coaching specific links to:
2023-24 Training Course Booklet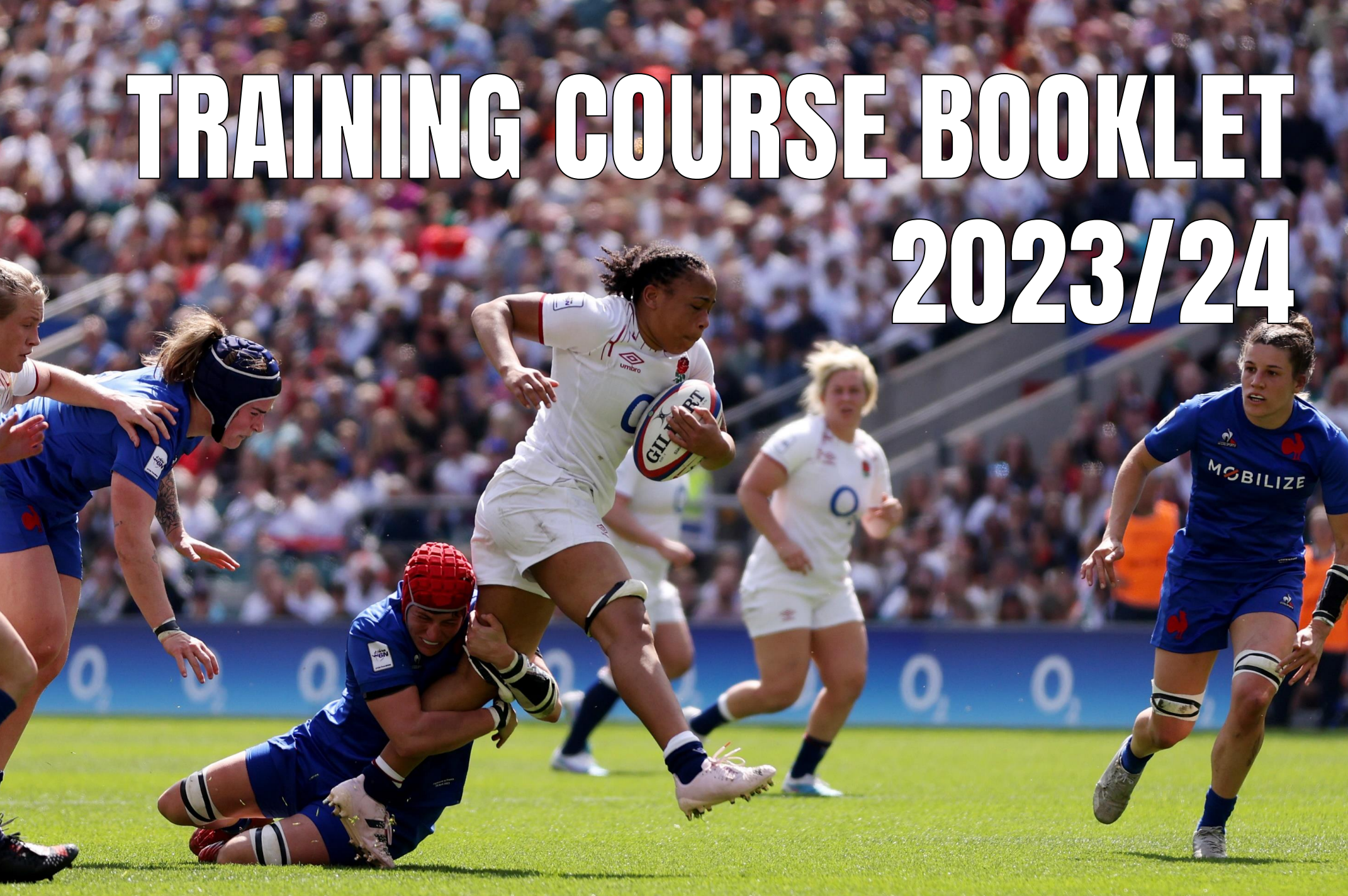 England Rugby strongly recommends that you should be qualified for the role you hold – see the 2023-24 Training Course Booklet for the full range of course available
If you are involved in Tag Rugby, this means you should have completed the Kids First Tag Rugby award.
If you work in the U9-U11 age groups you should complete the Kids First Contact Rugby course.
If you work at U12 and above you should complete the England Rugby Coaching and/or Refereeing Awards depending on your role.
Team Managers should complete Play it Safe and First Aiders should take the England Rugby Emergency First Aid in Rugby Union course.
Everyone, regardless of role, should complete the Headcase Concussion Awareness and Introduction to Safeguarding eLearning training annually.
NLD-based Training Courses 2023-24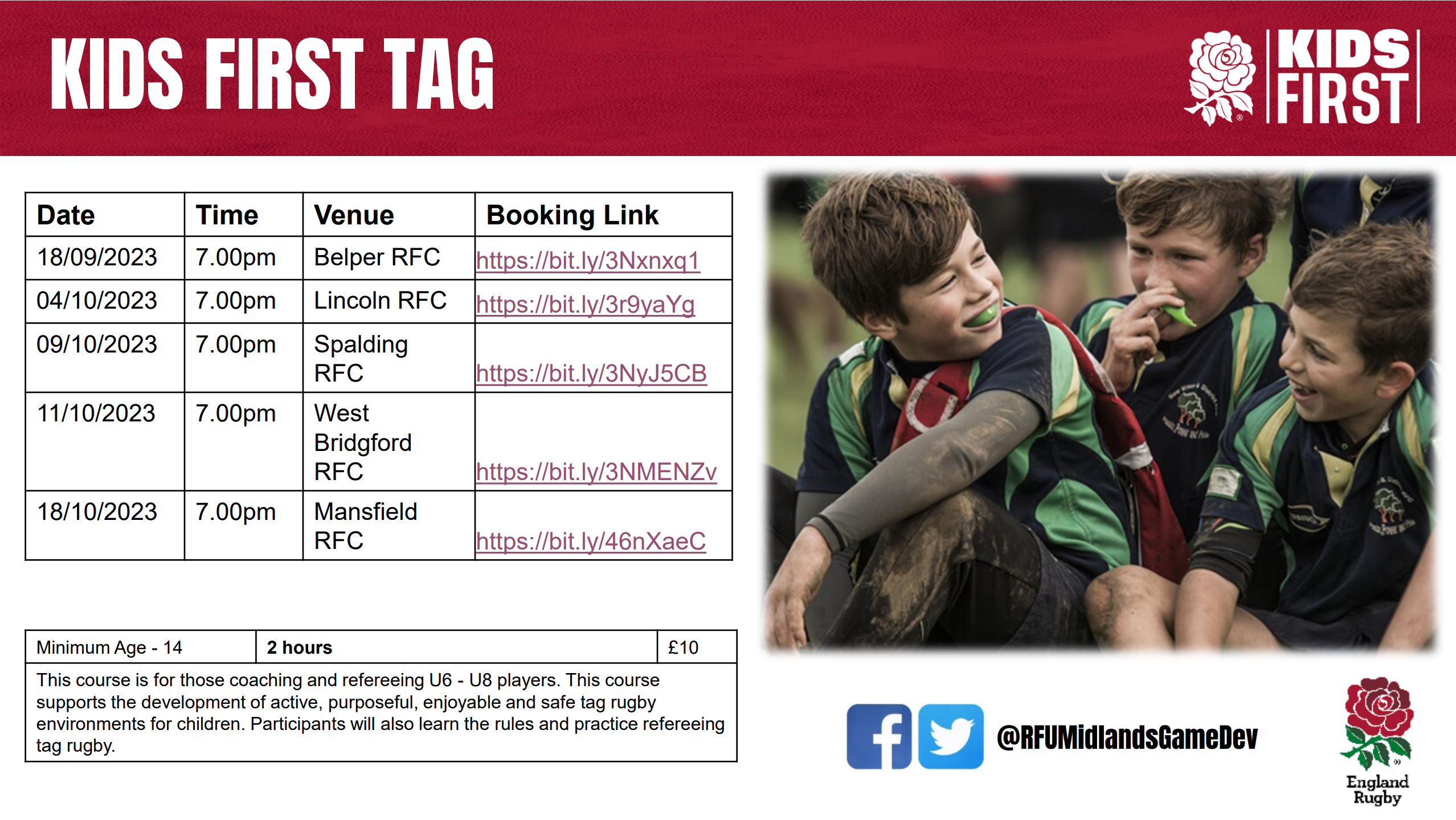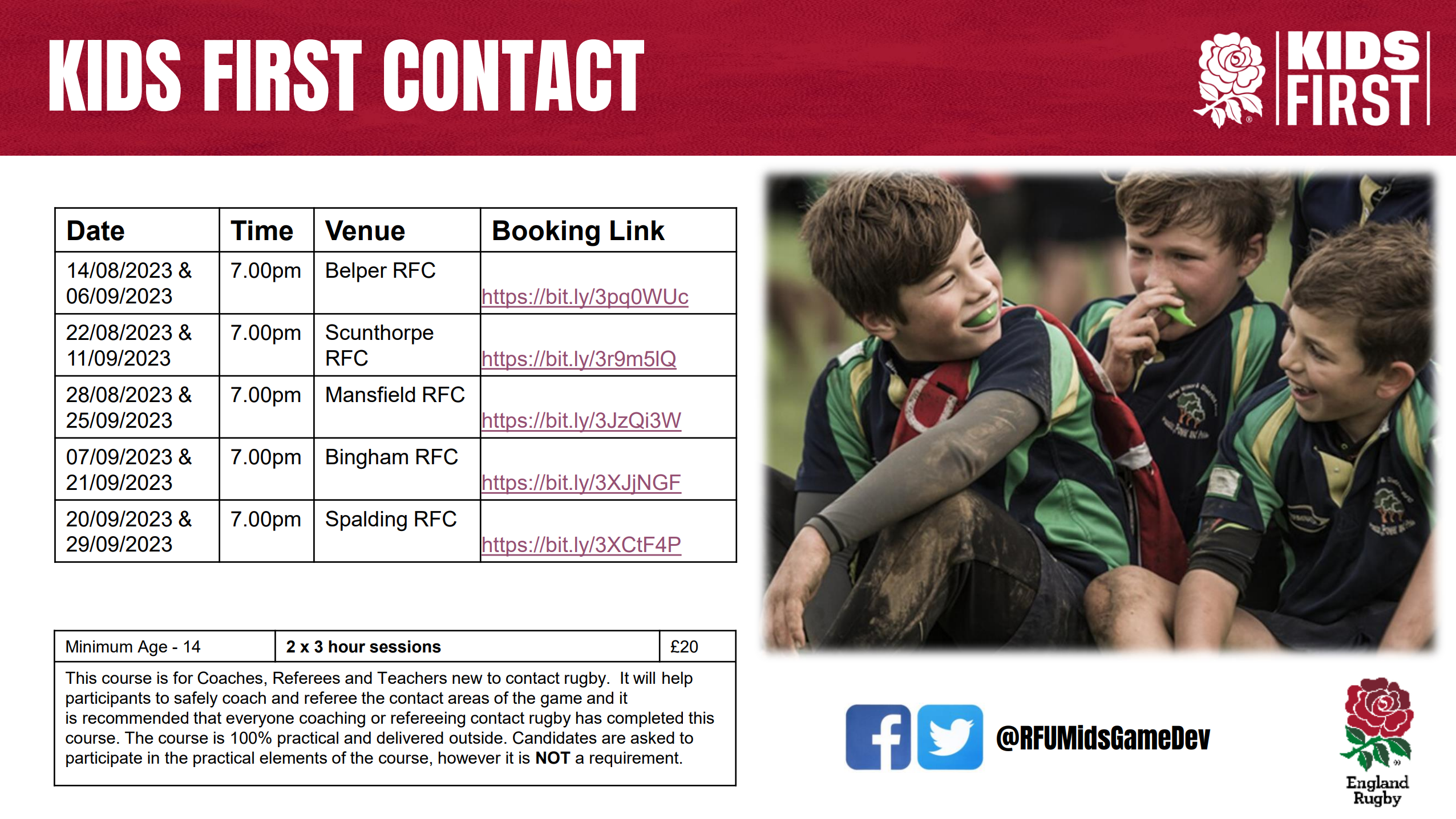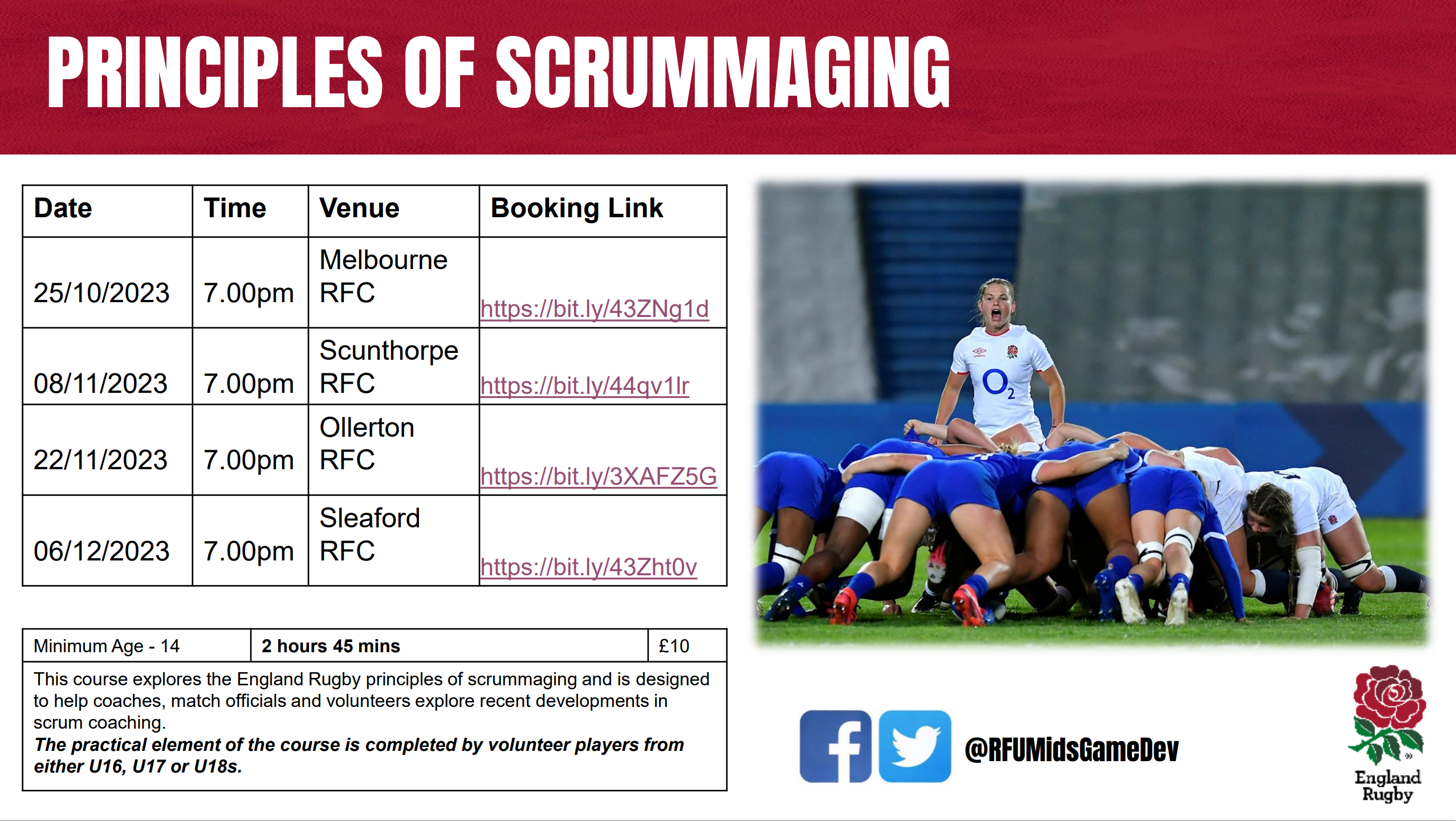 The Principles of Lineout course will be added later in the season, when available.
Tackle Height Resources
In April 2023, the RFU Council voted to adopt law changes to lower the tackle height in community rugby to below the base of the sternum.
A range of online resources, guidance documents, training videos and face-to-face training opportunities are being created to help support players, coaches, referees, volunteers and CBs ahead of the 2023/24 season.
These resources are available on the England Rugby website here.
Age Grade Coaching Material
For ease of reference, the following links are to useful content which is relevant for all Age Grade coaches (and will be of interest to parents and older players).
Further down the page, there are sections for specific age groups.
For guidance, the downloadable Age Grade Coach Pathway summarises Mandatory, Recommended and Optional content and requirements for Age Grade Coaches.
Related Information
The following links are for more targeted content for U7-U8, U9-U10, U11-U12, U13-U14 and U15-U18 age bands.
In some cases, this is a sub-section of the information in the section above; in others it is additional information for the specific age-bands.
Related Information