The application deadline for this role has now passed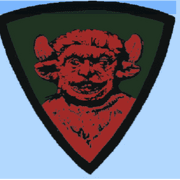 Partner Union Honorary Secretary – Lincolnshire
Lincolnshire RFU
Closing date: 12th August 2023
Lincolnshire RFU is recruiting for a volunteer Honorary Secretary…
Partner Union Honorary Secretary Role Description  
The appointment of the Honorary Secretary is an unspecified time – min 1 year.
The Honorary Secretary is a member of the Lincolnshire Committee and may hold another office in the Partner Union (PU) or CB
There is no restriction on the number of years anyone may serve as a member of the Lincolnshire Committee.  (tbc)
Purpose: As one of the 3 main officers of the PU, together with the Chairperson and the Treasurer, the primary duties of the Secretary are to act as the principal administrator for the PU, including overseeing the general running of the PU, and acting as the main communications link between internal and external stakeholders, including Committee members, clubs, and the CB
Key aspects of the role:
Administration and management of records
Manage and record all inward and outward correspondence, making sure necessary actions are followed up and that matters of concern are dealt with promptly, referring to the appropriate PU or CB post holder where necessary.
Maintain accurate records of meetings.
Liaise with the PU Volunteer Coordinator, to ensure that records are kept of volunteers receiving RFU volunteer recognition and reward.
Manage the safe storage of historical documents.
Planning, organising and supporting meetings.
Produce, in consultation with relevant committee members, an annual plan of dates and venues for PU meetings and organise additional meetings as and when required. Encourage attendance from Lincolnshire clubs.
Prior to meetings, prepare and circulate information including agenda, minutes and other associated paperwork.
Ensure appropriate minutes are taken and actions recorded at each PU meeting.
Communications with clubs and the CB
Manage internal communications promptly and efficiently, and act as first point of contact between the PU CB and PU clubs, being able to provide advice and guidance as required.
Issue invitations to PU events and collate responses.
Ensure a close working relationship with the PU CB representative.
Support the administration of NLD Merit tables, Lincs Cup competitions and Representative PU sides where necessary and appropriate.
Experience, Knowledge, Skills and competencies required:                                                                      Well-organised with accurate and efficient IT and administration skills · Conscientious and accurate record keeper · Conversant with meeting procedures, minute taking etc · Ability to delegate where necessary · Confident with excellent interpersonal skills.
Hours per month 6-8.
Return to vacancies