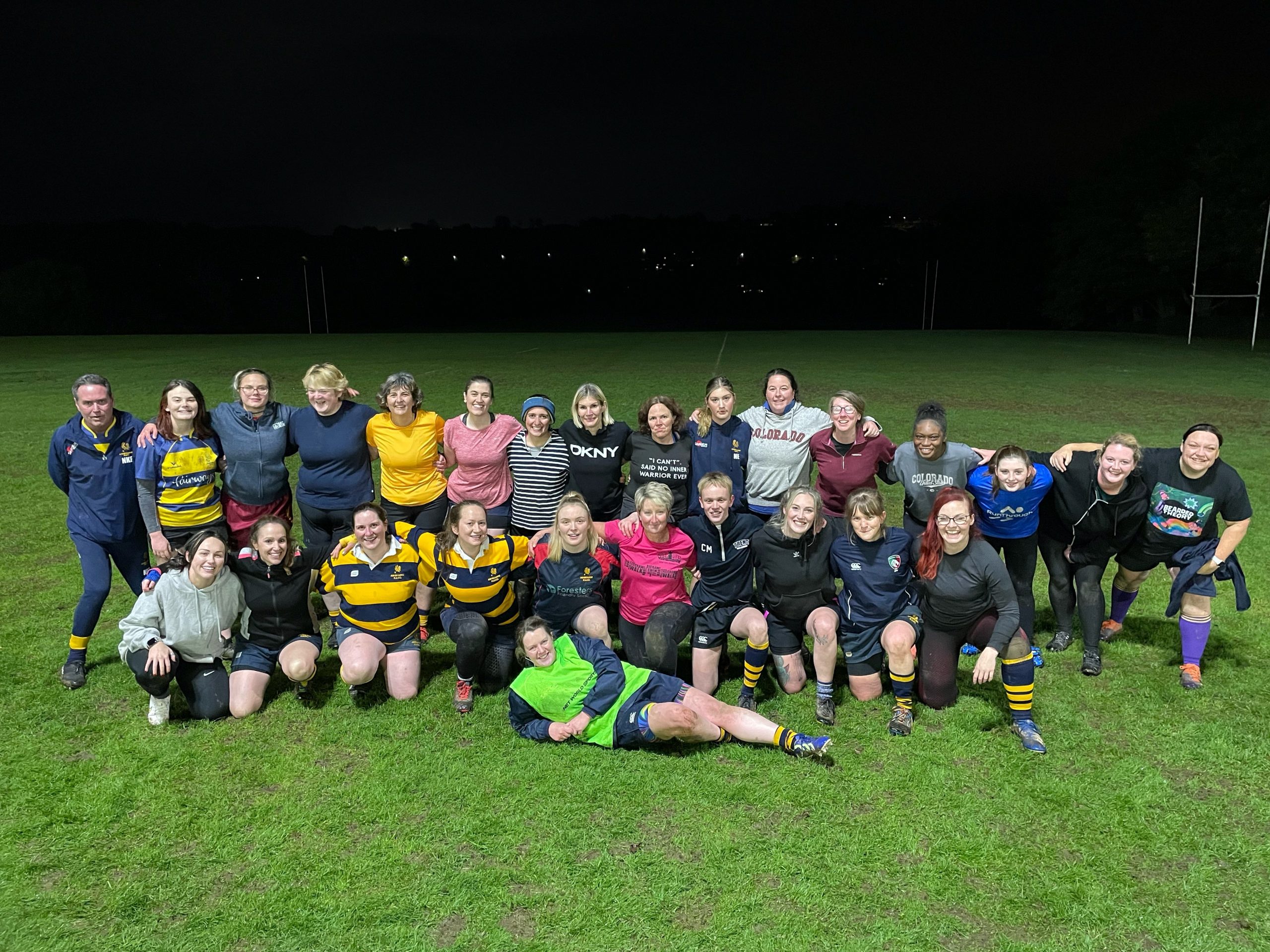 31st October 2023
Ashbourne Women's Rugby
Amy & Jenn from newly-formed Ashbourne RUFC Women's team tell us how their new team came into being, and share some of their aspirations for the immediate future…
There has been a thriving men's team in Ashbourne for 90+ years, so it seemed only fair to offer the women some of the fun!  An initial meeting right before Covid meant that nothing could progress with it then (unsurprisingly so!) but with the incredible growth of women's sport over the last 12 month, it was finally the right time to put together an offering!
As the driving forces of Ashbourne Women's Rugby, we had originally played for another team slightly further away and had assisted with organising a women's and girls' event there, funded by the RFU.  It was there that we met the newly appointed Chairman of Ashbourne RUFC, who was attending the event with his daughter.  Following on from this contact, we thought it worth an ask to see whether it might be a more suitable time to try setting up a women's team in Ashbourne.  We were extremely happy to hear that it had recently been mentioned in the Ashbourne RUFC AGM and that it was something that the Club would happily agree to, if someone was willing to take the reins and make it work!
From this, and after a couple more discussions and meetings, an advertising and recruitment campaign began earnestly!  Social medias were set up, flyers went around and gym classes were attended to try and get the word out. We were lucky enough to secure the support of 2 coaches, who also currently coach the girls' teams.
First Training Session
We were nervous when the first night came around; we had heard from a couple of people that had seen the information, but had no idea how many would actually turn up.  To our absolute delight, 16 people came that first evening.  We had told ourselves that we would be happy to have 10 committed players by Christmas, but as we approach our 7th week of training, we have 33 players that have trained with us and are in the process of registering on GMS.  Everyone has really bought in to the whole experience, buying boots after the first session, ordering kit and starting to watch games to understand concepts they have never had to grasp before!
Lighting Challenge
One thing that we have had to work with is lighting.  Having never needed to share a space before, additional lighting has had to be sourced to allow both the men's and women's team to train at the same time, but this has already been set up which we are very grateful for!
Looking to the Future...
We have had lots of support and kind comments from individuals in the surrounding areas, and are lucky enough to have secured a training kit sponsor.  Our 'main' kit sponsor is not secured yet, but we hope to have found one soon.  If anybody is interested in sponsoring us, we would be really grateful for the opportunity to speak with them!
If you are interested in sponsoring Ashbourne Women, or have a development team that would be interested in a friendly fixture in the New Year, please contact Amy Terava at [email protected], or call 07713 879968
We would love to make contact with Clubs at a similar level as ourselves.  We hope (fingers crossed!) to be in a position to begin playing games next year, with the hope of fielding a couple of development friendlies before the end of the season.
We would like to hold an Inner Warrior event in the January window, if plans allow.
What has been incredible to see has been the take up, and to watch the people new to the sport start to fall in love with it over the weeks!  Many people have bought friends, and every week we have had 4 or 5 new faces.  To anyone planning on setting up a new team, trust that the demand is there! It is hard work, and takes time to keep on top of the administration and socials, but it is 100% worth it.