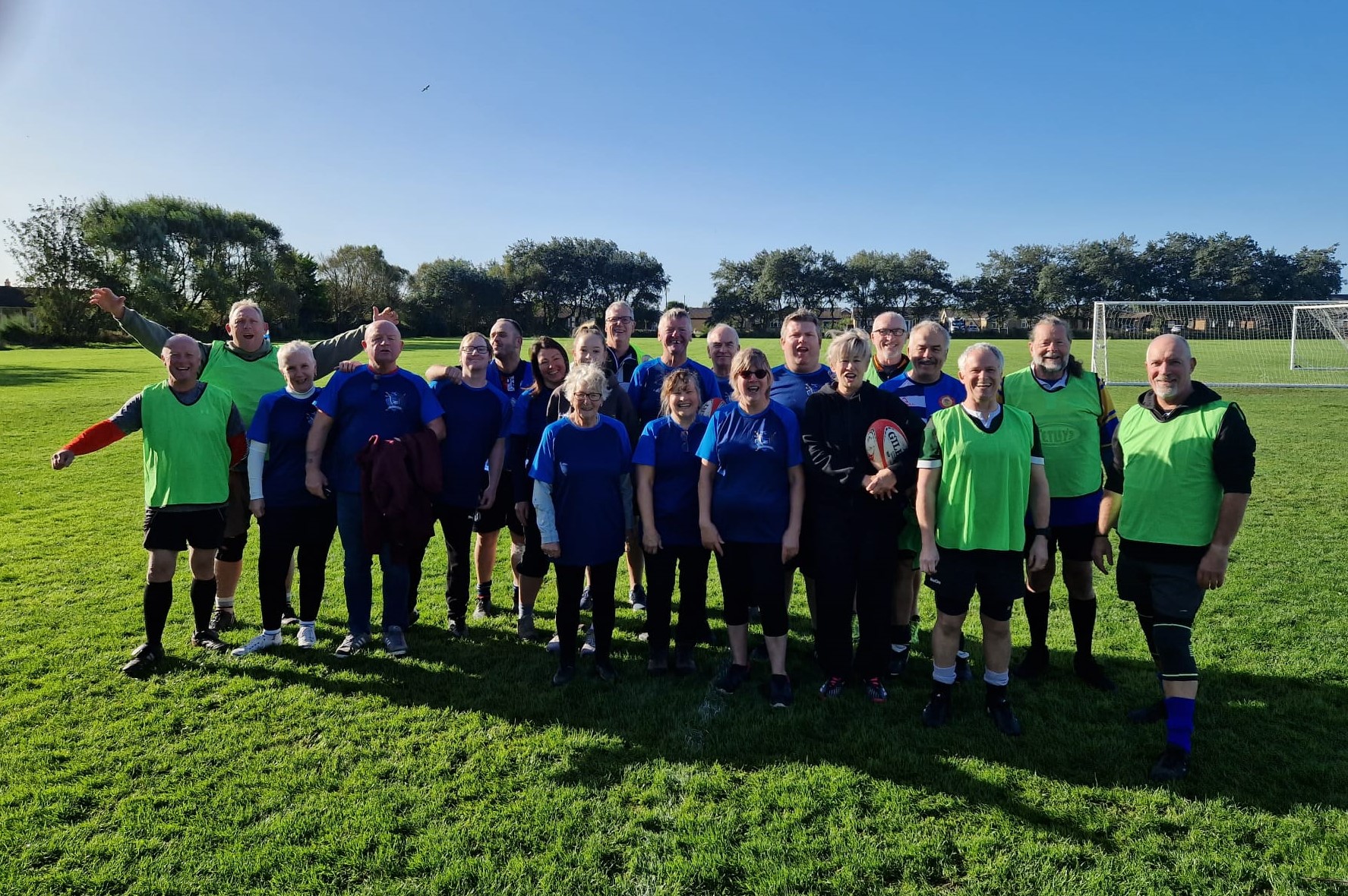 25th October 2023
Sutton Sea Dogs v Bracebridge Heath Walking Rugby
Following on from our earlier article about Walking Rugby, Dave Price shares Sutton Sea Dogs' first match experience with Bracebridge Heath…
Match Report
Bracebridge Heath, turned up a big strong mobile well-organised side that played some very nice rugby – their experience showed through early and throughout the match
From the off, Sutton Sea Dogs (a collective of ages and abilities) put up a strong fight and gave lots of effort, but it was clear our rugby prowess needs some nurturing.
Considering the Sea Dogs have only been together for 3 months and some team members had never played with the oval ball before that time, we may have found ourselves out of position occasionally and second best on the scoreboard, but the whole squad put in a whole-hearted performance against a more experienced outfit.
I could not be prouder of Sutton Sea Dogs.
After the game we had sandwiches and a natter with the very affable and encouraging Bracebridge outfit; the victorious Bracebridge team were happy to share their 'lessons learned' and experiences in developing their walking rugby group – we hope that they will become an ally in our shared evolution…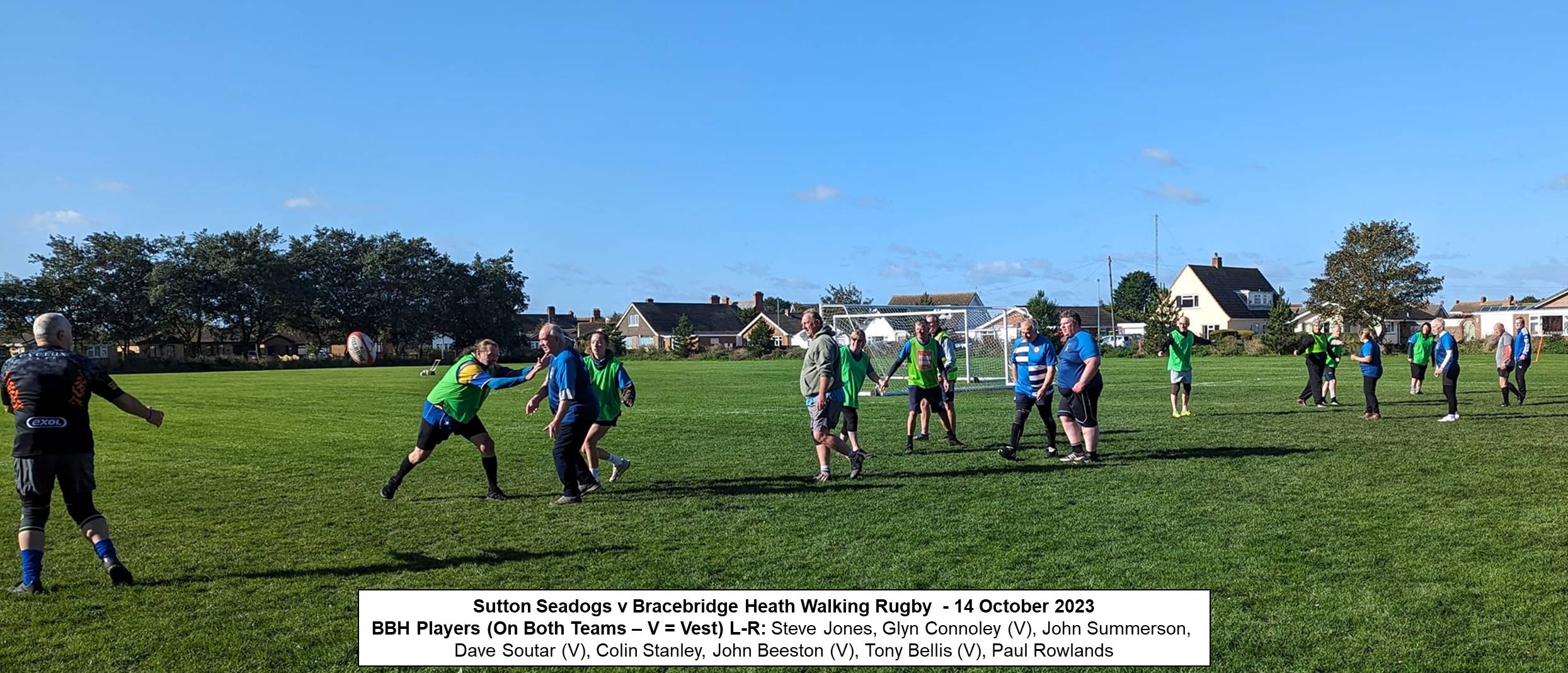 Onwards and Upwards
Plans are already afoot for a further fixture and maybe a Lincolnshire-sited mini tournament in the New Year.
At this time, we at Sutton Sea Dogs are just 3 months old and while we continue to increase our numbers, we always want to be inclusive of all individuals and all abilities with the overarching aim for fun, fitness and socialising with rugby at the heart of it all.
Finally I'm very grateful to Bracebridge Heath for the day and when we all mixed sides at the end it felt (without being corny) like one big rugby family united in sharing the experience in Lincolnshire.
Update from Bracebridge Heath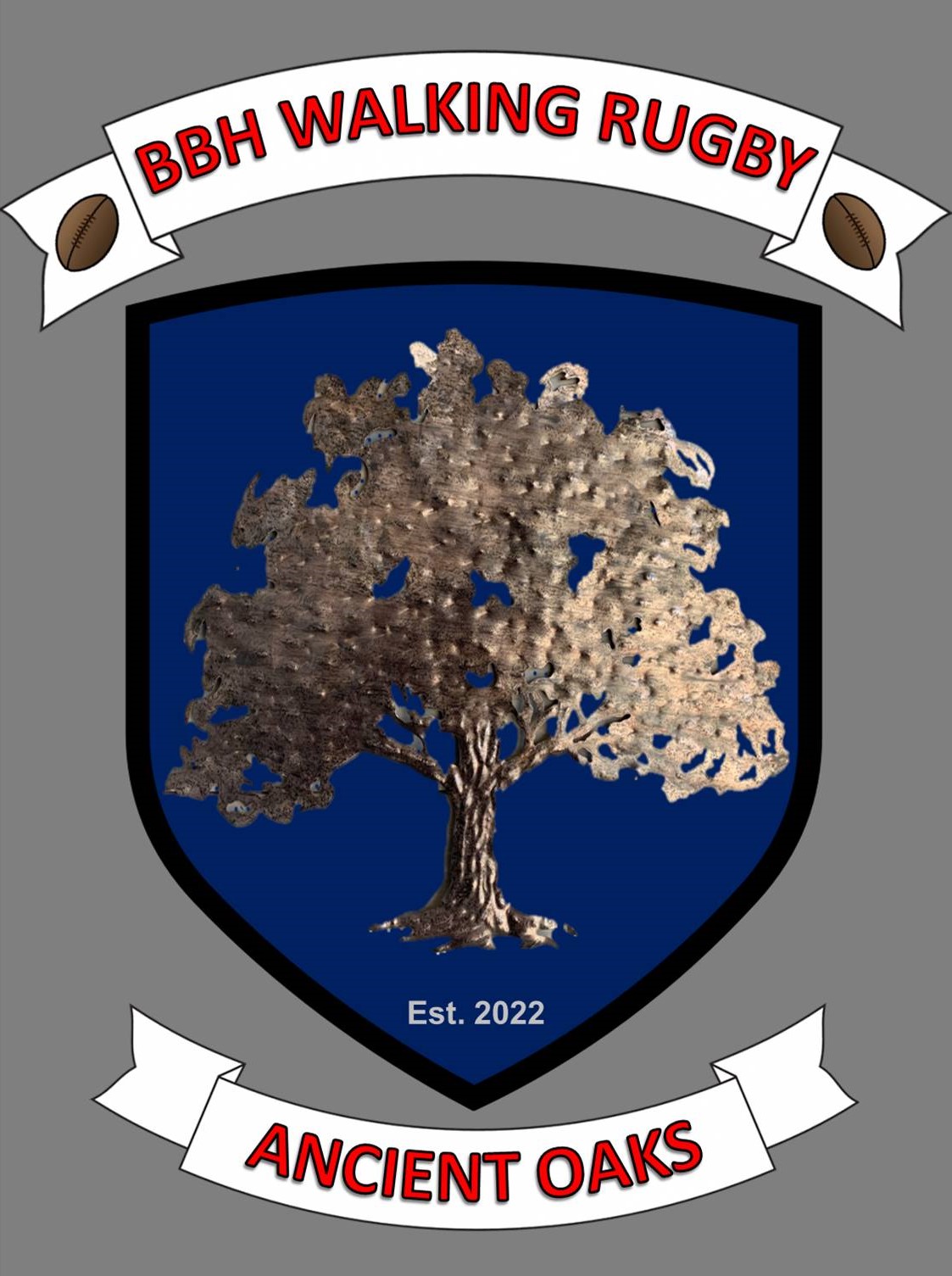 Adrian 'Frenchie' France has informed us that Bracebridge Heath Walking Rugby Group have been accepted into North Hykeham RUFC family – thanks to Chair, Paul Wray, and the Committee of the Club for facilitating this development.
BBH Walking Rugby will appear on the NHRUFC GMS site as: BBH 50+ Walking Rugby – Ancient Oaks.
In future fixtures, they will appear in grey shirts (as a nod to the Kendal 'Auld Greys' and their genesis from the Touchline article, with a new crest showing a silver oak tree (a nod to the 'Silver Brigade', also acknowledging their new affiliation with NHRUFC who's motto is 'Acorns to Oaks'), hence the 'Ancient Oaks' element.
As Frenchie says – "its been a busy month!"