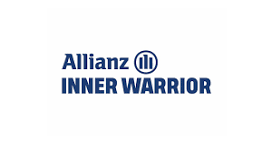 28th September 2023
Host an Allianz Inner Warrior Camp
Just a reminder that you can still register to host an Allianz Inner Warrior Camp in October!
Allianz Inner Warrior Camps are an easy and fun way to welcome new women and girls or players returning to the game.
The Allianz Inner Warrior camp windows are 14th – 29th October 2023 and 6th – 21st January 2024.
You pick the date and time between 14/10 – 29/10 and the RFU will provide you with support and resources to help you promote and run your camp.
Related Information