11th September 2023
New Vacancies for NLD Girls Coaches and Competitions Coordinator
There are new opportunities to volunteer with NLD Girls' Rugby as a coach or Competitions Coordinator
NLD Girls' Rugby have published details of vacancies for NLD U16 Girls Rugby DPP Auxiliary Coaches and NLD Girls' Competitions Coordinator – both roles are featured on the Vacancies page.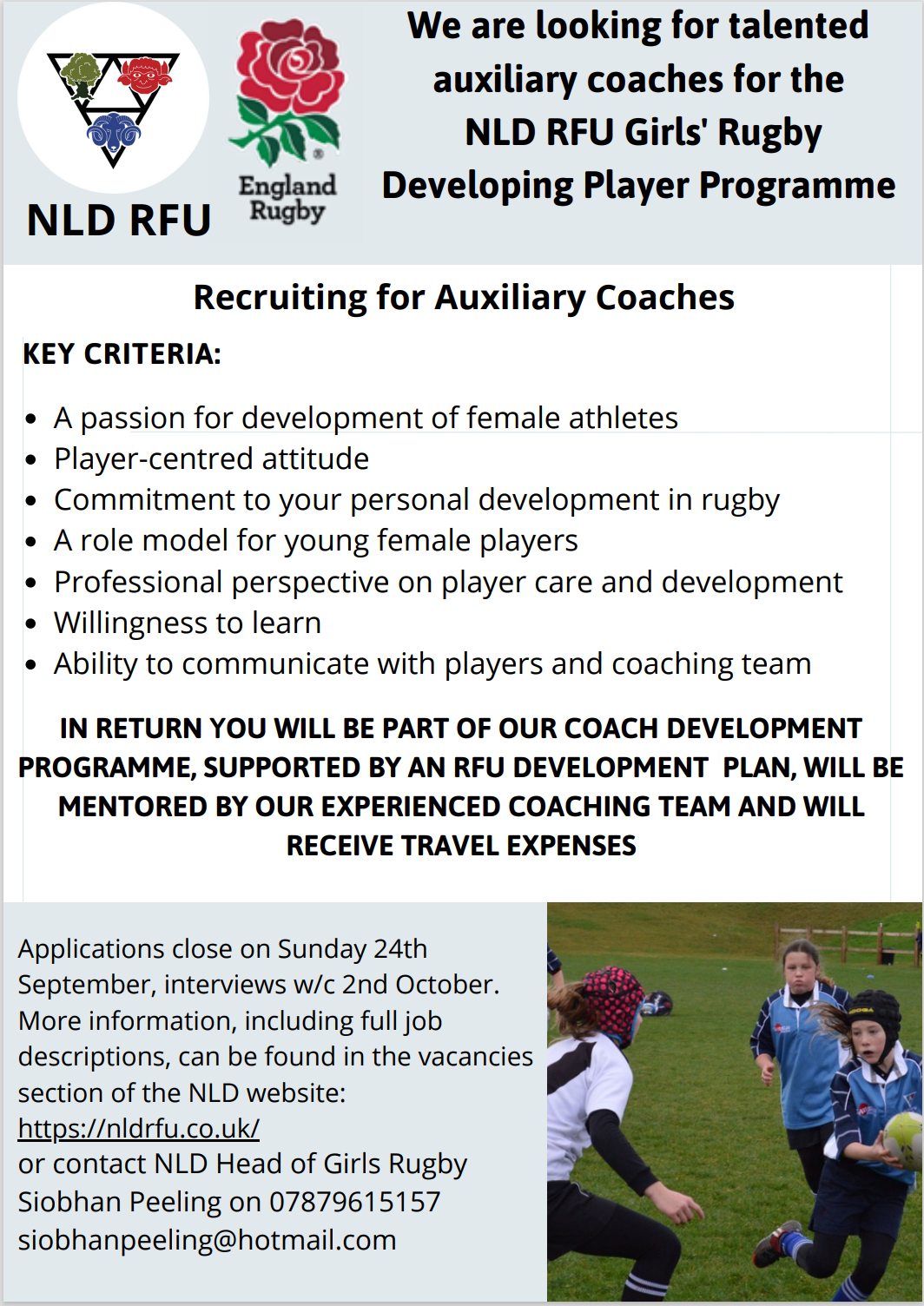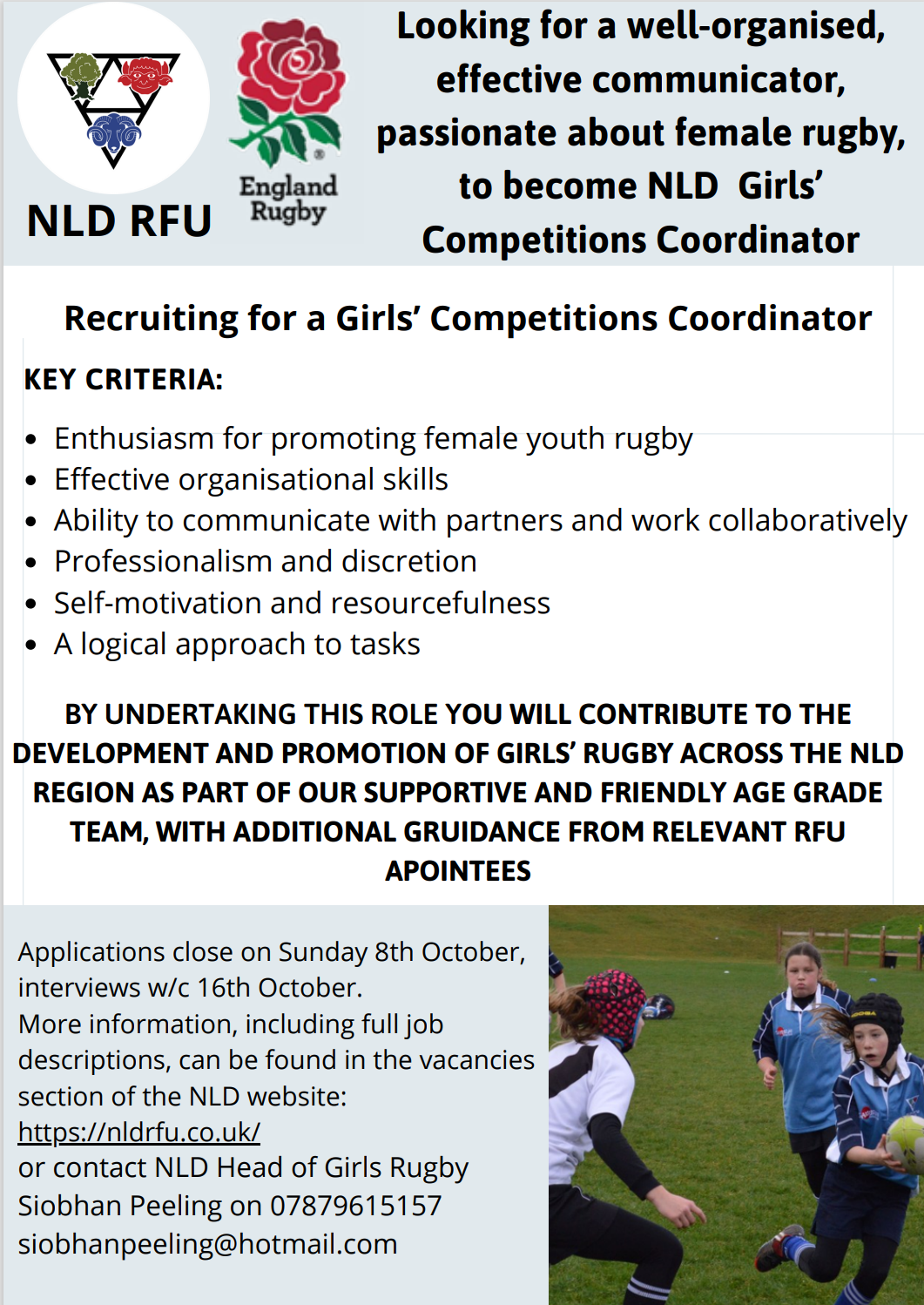 For more information, contact NLD Head of Girls' Rugby, Siobhan Peeling at [email protected]
Siobhan Peeling
NLD Girls' Rugby Lead
My name is Siobhan Peeling: I am girls' coach at Belper RUFC, I play for Belper's women's team and I lead on the NLD Girls' Forum meetings on coordinating the Girls England Rugby Developing Player Pathway and girls transition to adult rugby.
If you have any items you would like to discuss at one of our girls' forums or questions about anything to do with girls rugby within NLD at non-representative level then please feel free to contact me by email or by WhatsApp/text.