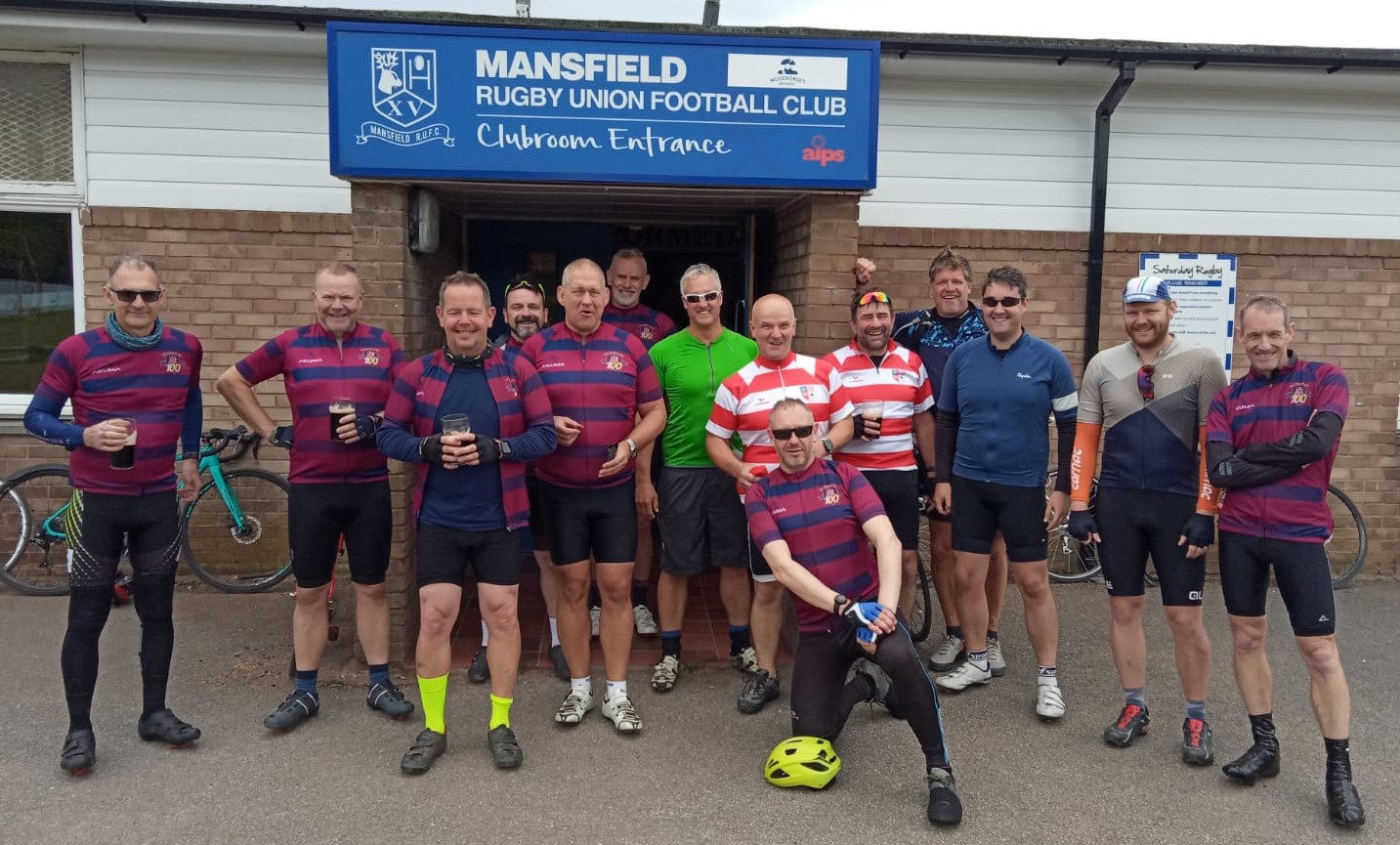 21st July 2023
Calling NLD Cyclists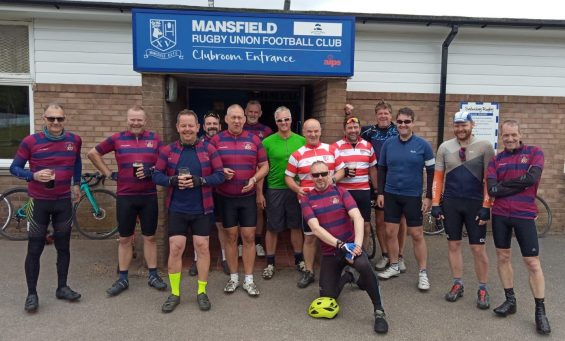 Southwell RFC cyclists, joined by friends from Moderns RFC (plus hangers-on!) during a ride which included refreshments at Mansfield.
Following a number of successful cycle rides in the last year, Southwell RFC Cyclists are reaching out to rugby clubs within the NLD to create an informal group of cyclists interested in organising further rides. Recent rides have included making trips to other clubhouses and most recently as far as the coast, whilst raising substantial amounts for charity along the way.
Cycling, like rugby, is a great way to make new friends whilst keeping fit and active – especially as some of us get older in years.
They have some ideas for the next ride, however at the moment there are no firm plans. If you'd like to be involved and represent your club, please let them know. Kit suppliers are often able to make cycle jerseys in your club's design, which helps make you look the part too.
If interested, contact
Cam Pearson
Southwell RFC
07557 034655