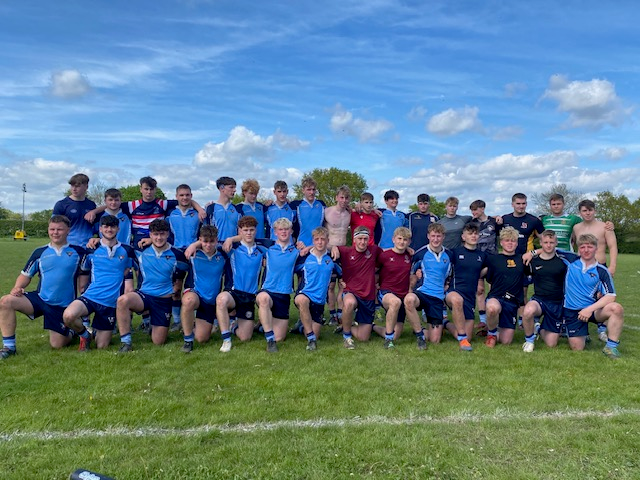 15th May 2023
NLD U17s vs Warwickshire Match Report
The season's NLD U17s full training squad began their fixtures in glorious sunshine with a trip to Berkswell and Balsall rugby club for a training game against Warwickshire whilst the host club held their mini junior presentation day.
The game was split into four 20 minute sessions and the squad was divided into two teams both playing on 20 minute rotations
0-20
The game started well for NLD playing up a challenging slope but a number of errors saw Warwickshire capitalise on some individual errors which gave them a 4 try lead at the end of the first quarter.
20-40
NLD playing down the slope gained momentum from some strong challenges and starting to let the ball do the work and opened up Warwickshire on numerous occasions eventually scoring 3 unanswered tries to finish the first half one try behind
HT NLD 3 Warwickshire 4
40-60
At the start of the second half again playing up the slope NLD boys showed significant improvement often venturing into Warwickshire half but just unable to get over the line for scores but it was Warwickshire who scored twice towards the end of the 20 minutes
60-80
The final quarter saw the NLD boys come under pressure in the first few minutes but resolute defending ensured they didn't concede and a couple of breaks through the defence saw three tries in quick succession and almost had two more as  15m driving maul brought down just short of the line without a penalty and at the end the ball was held up over the line to finish the game one try behind
FT
NLD 6 tries Warwickshire 7 tries
As opening training games go the boys improved from start to finish learning the structure and type of play, working for each other and surprised the opposition with the quality of play but with all the tries scored at the bottom of the slope just highlights how much the pitch influenced the game.
All the players were presented with their NLD ties and now head into the Leicestershire fixture on 19th May after a positive performance today.