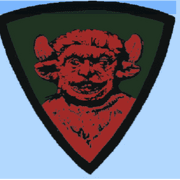 24th February 2023
Reflection on Rugby Friends from Malcolm Yates
Lincolnshire RFU President, Malcolm Yates has drafted the following open letter, reflecting on the value of friends and contacts acquired through the Rugby Community.
"I was invited to Cleethorpes for their Presidents Dinner last week. The club were very welcoming and we shared a great meal before the game. It was good to catch up with past players that I had refereed and the banter over lunch was an example of how rugby can reach out to all parts of society.
Thanks to Phil Cass for the invite it was great day out.
I've also been fortunate in being invited to Grimsby and Lincoln: the weather intervened and there was no game to watch but it was great to catch up with some of the Grimsby members in the morning.
Boston was another wonderful day where my wife and I were invited to their pre-match lunch and match.  Another example of how rugby friendships stand the test of time.
Thanks to Tim Bembridge.
It's great to visit clubs when my own club are playing away.
Thanks for the memories and let's make Lincolnshire Rugby keep on track."