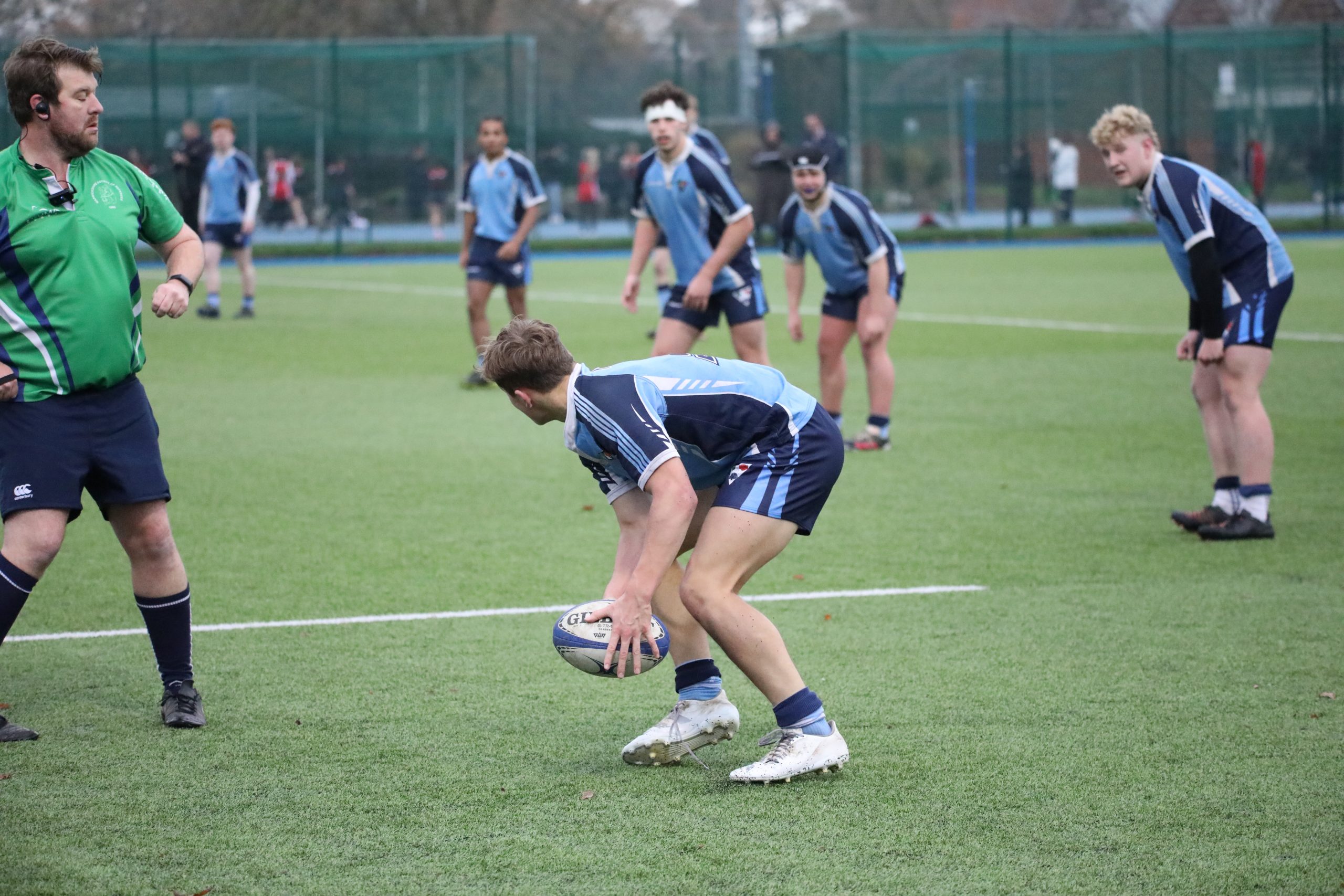 27th January 2023
Event Registration: NLD Development and University Festivals, 2023
Message for Director of Rugby and Club Development Team Managers:
I am delighted to confirm details for rugby festivals provided for players who are aged between 18 to 23, from both clubs and universities.
Saturday 18 February 2023, Lincoln RUFC
Saturday 25 March 2023, Derby RFC
The deadline for applications for the festivals is Wednesday, 8 February 2023
Reasons for the initiative...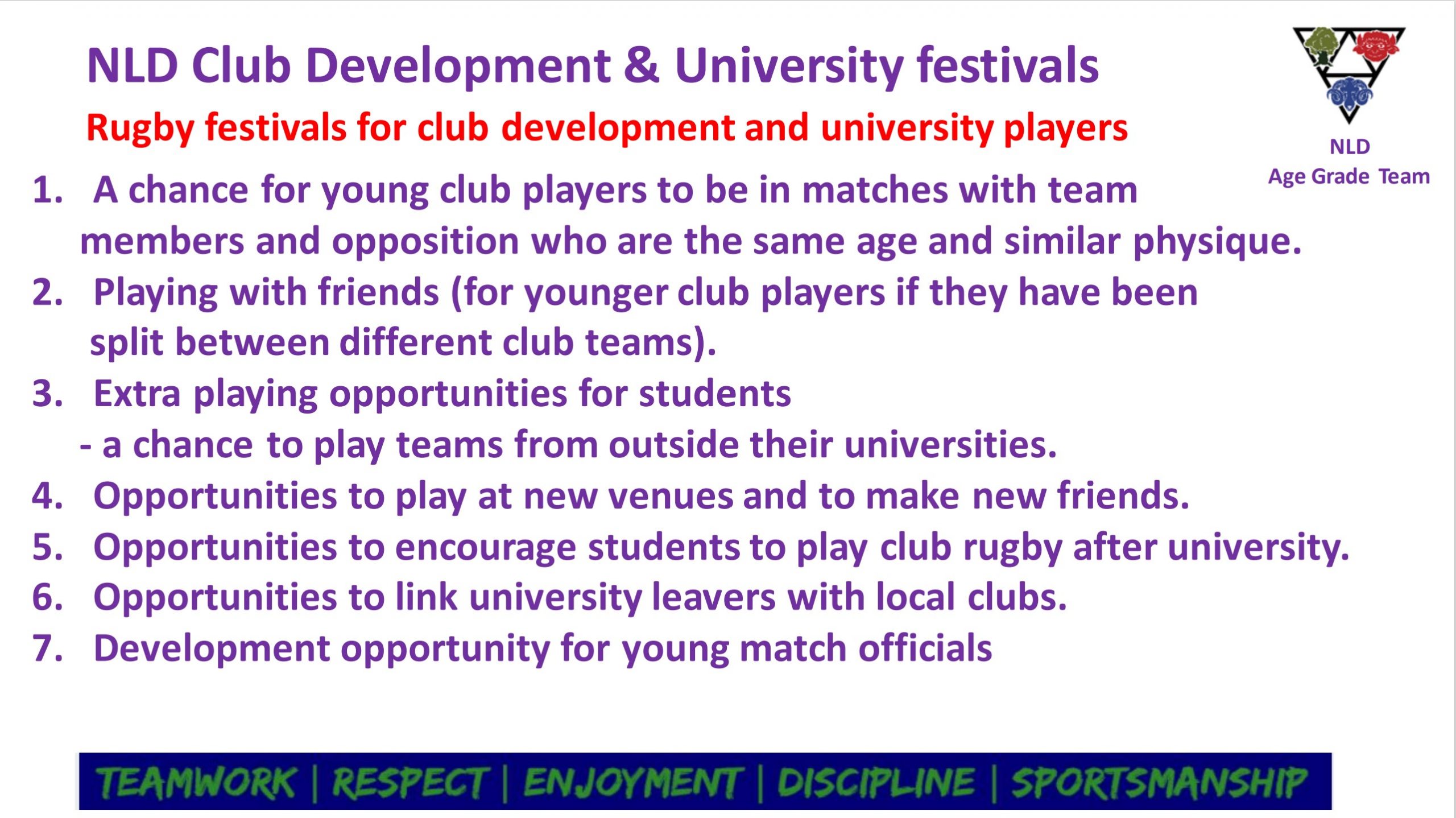 What teams can expect...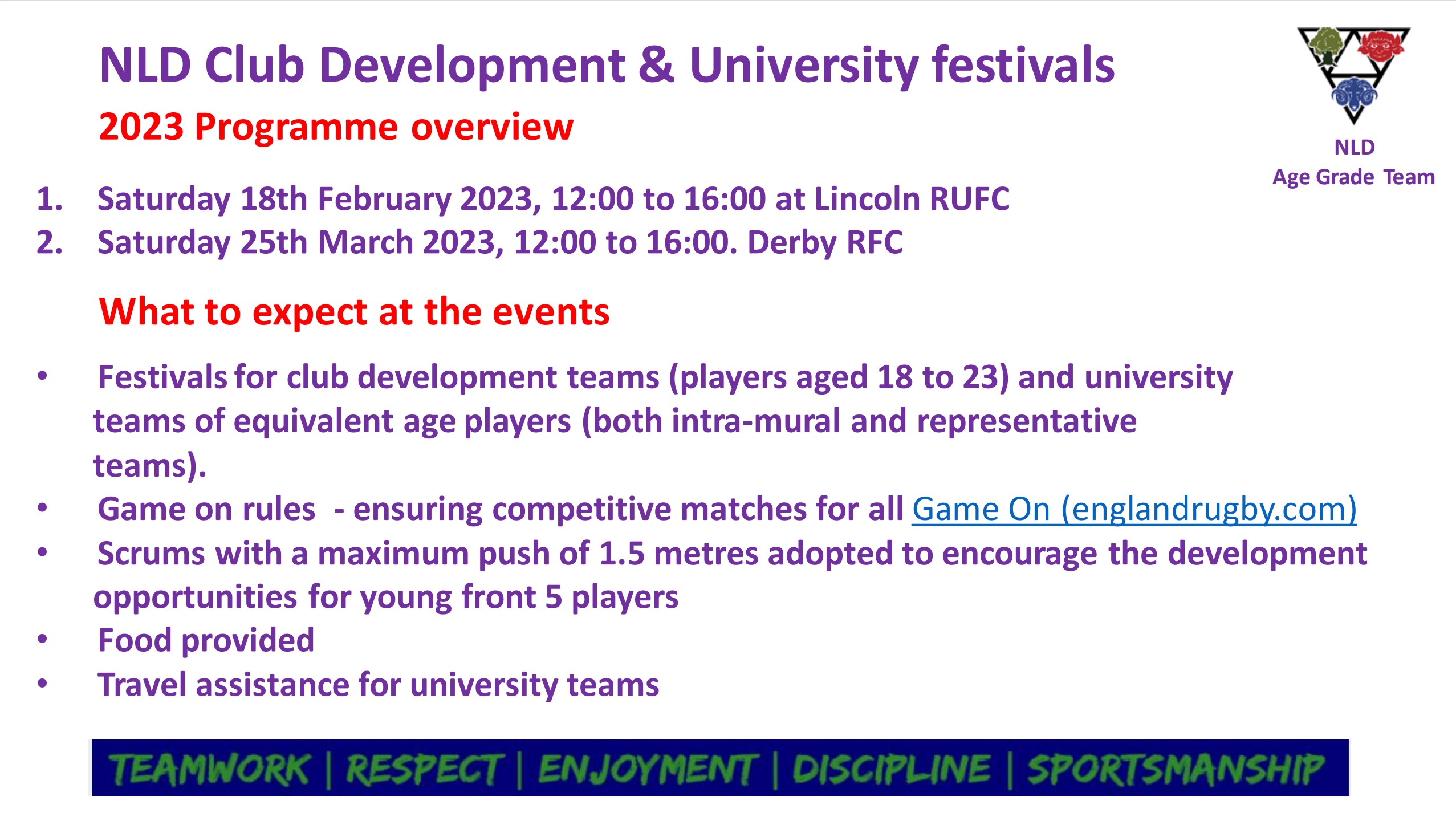 How to apply and for more information...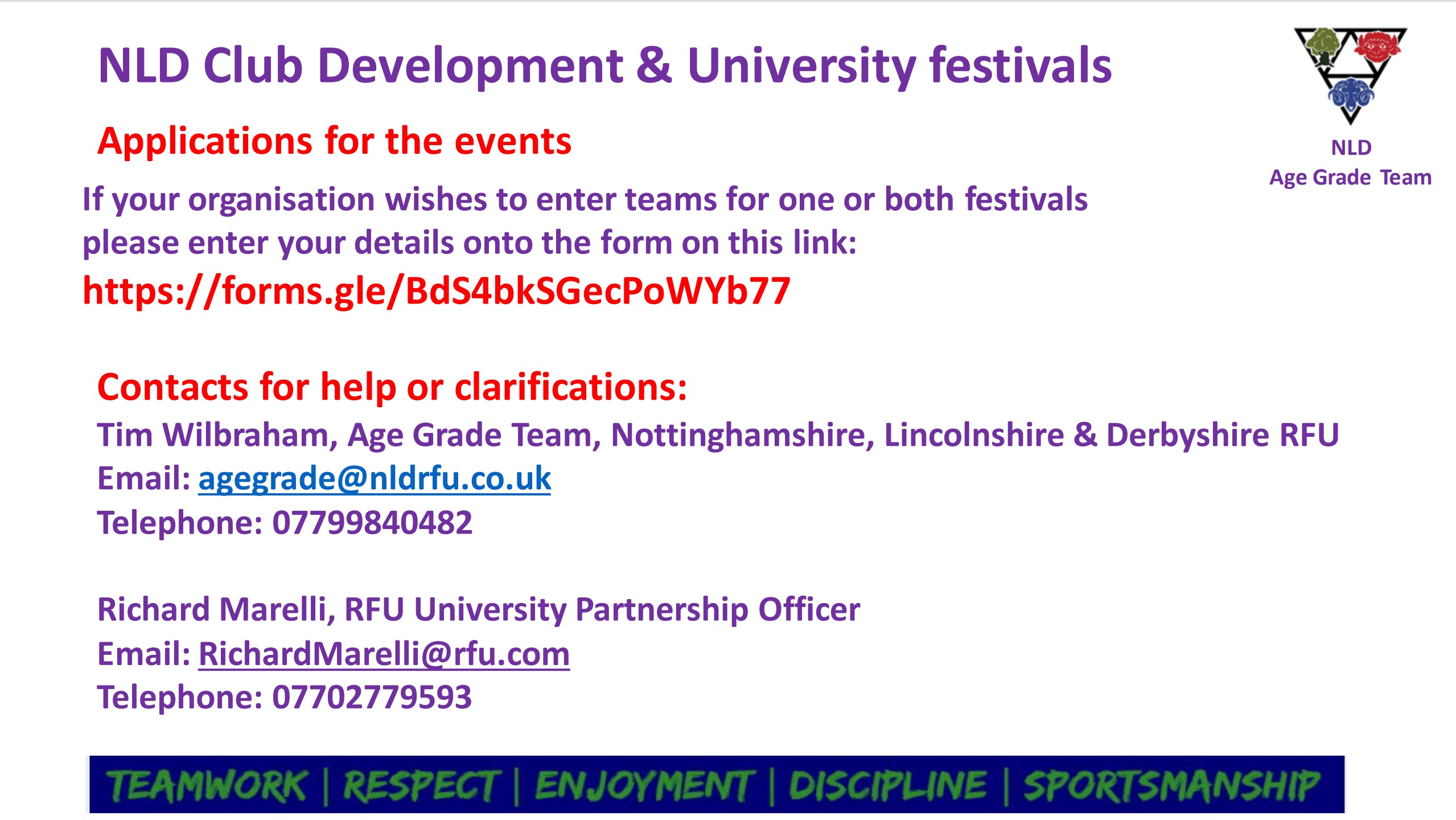 REMEMBER: the deadline for applications is Wednesday 8 February 2023
We do hope your team can join us at the events.
Tim Wilbraham
NLD Age Grade Team
Notts, Lincs & Derbys RFU