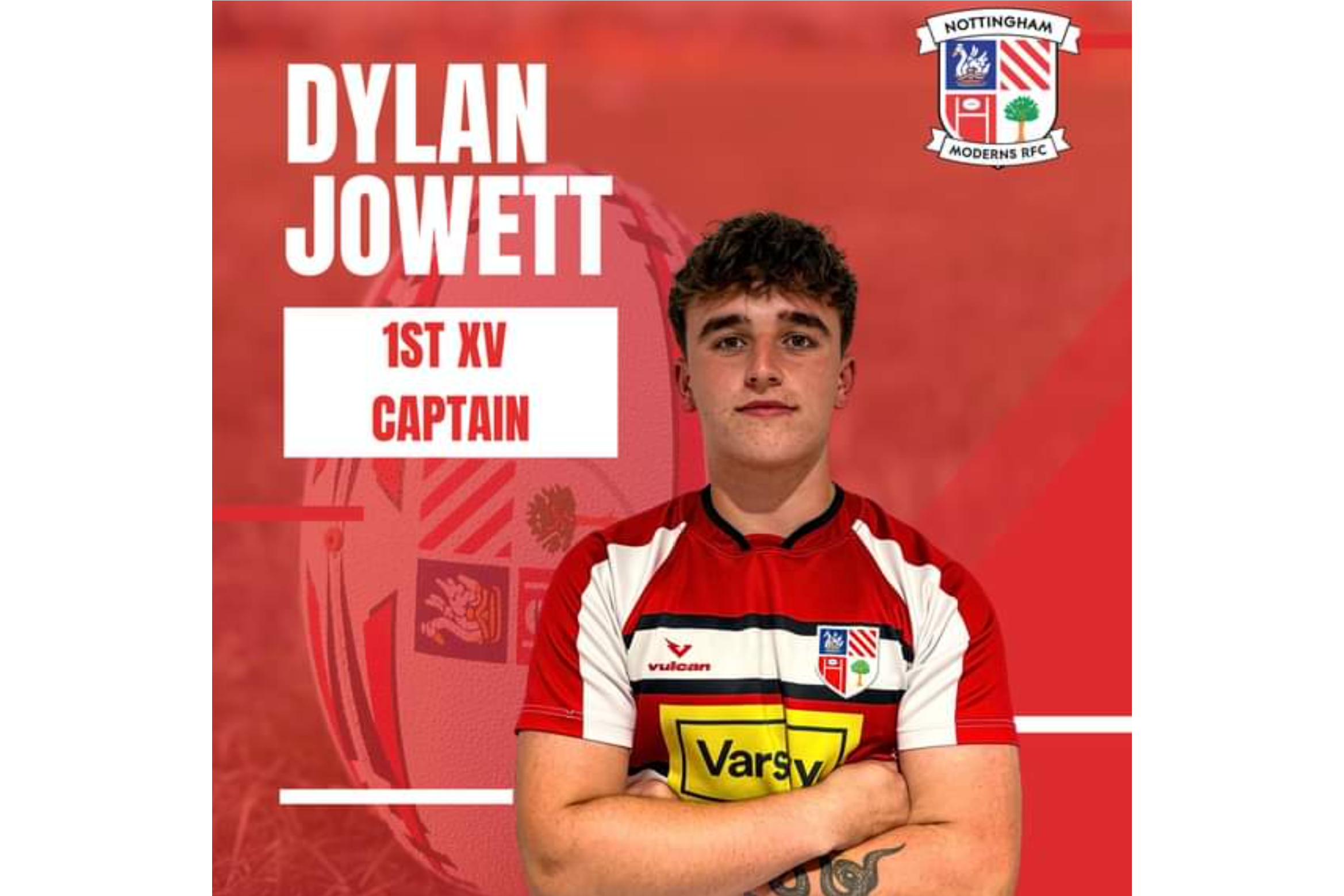 14th August 2023
Nottingham Moderns Appoint Youngest 1st XV Captain
Nottingham Moderns RFC are thrilled to announce that Dylan Jowett been voted in as the new 1st XV captain for the coming 23/24 season.
This is an exciting one for Moderns as Dylan is:
The first son of a former 1st XV captain to become a 1st XV captain
The youngest 1st XV captain in the clubs history
First captain to come up through the club from juniors to colts to seniors
Here's what he had to say and a bit of rugby history…
"I've played rugby from the moment I was old enough to and joined Moderns just shy of 5 years old. I've played my way through juniors and colts, being coached by my dad, Ivan Jowett who joined the club in 1986 and captained the 1st XV in 1999 & 2000.
I was 16 when I got into Nottingham Academy and played my first game in Feb 2020 against Cambridge Uni – shortly followed by my first senior game at Moderns alongside my dad for the 2nd XV against Corsairs. 5 games later, I moved up to the 1st XV for a game just before lockdown hit.
First game post pandemic, I scored my first try as a senior and was awarded MOTM. I continued to play at fly half and the team went on to get promoted.
Scoring 196 points in the 22/23 season and becoming captain 24 years after my dad, I'm gassed and really appreciate being voted in and trusted by the team to lead them."
Dylan already being a great leader before coming captain, gives the club great hope for what he will achieve as captain.  We can't wait to see his name up on the board, right next to his dad's.