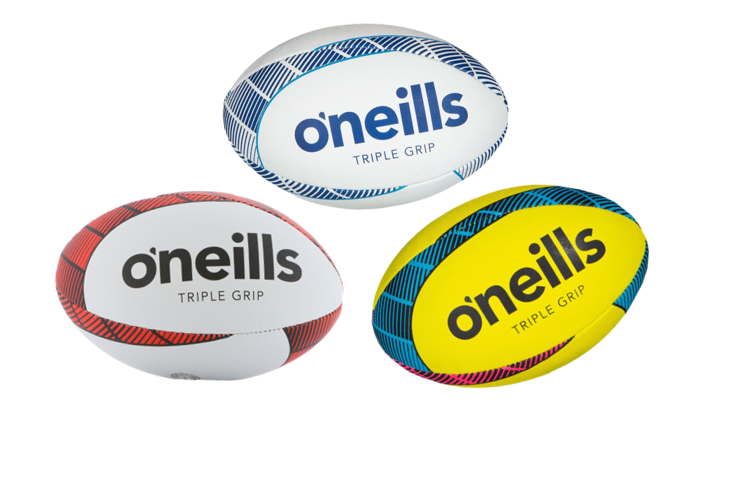 7th April 2023
Easter Egg Hunt
The O'Neills Easter Bunny has hidden 10 'eggs' (balls) on the website – if you can find them all, you could receive a prize for yourself and your team
Over the Easter weekend from Friday 7 April until Monday 10 April, there are 10 pictures of O'Neills Triple Grip rugby balls 'hidden' on this website.
Each of the balls is numbered #1, #2… #10
There are three type of balls:
Red and White
Blue and White
Fluorescent Yellow

The balls can all  be found on a page directly accessible from the main menu (the blue banner) at the top of every page on the site (so there is no need to delve into the lower levels of the site, although you will need to scroll down).
Some balls are pictures on their own; some may be hiding in other pictures.
The competition entry form is now available HERE.
Remember to provide the contact information for an adult and correctly identify whether each numbered ball is red and white, blue and white or fluorescent yellow.